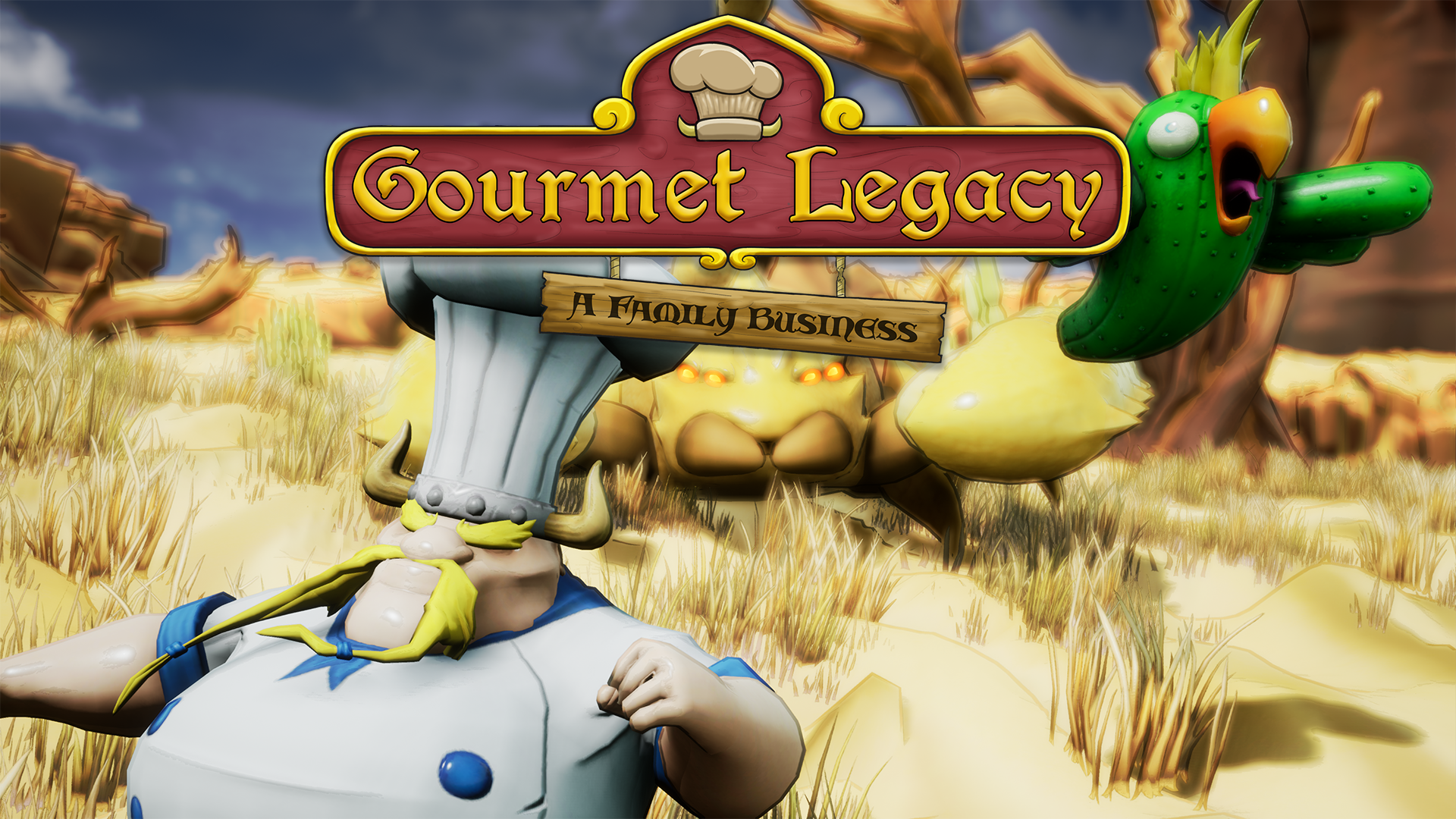 Gourmet Legacy - A Family Business [Demo]
Devlog #4 - Reasonable balancing
---
Devlog #4 - Reasonable balancing
Greetings Wonder chefs from all over the world!
Here we go again: another FRY-DAY, another release of Gourmet Legacy Demo!
Remember that if you want to be part of the production of the game, please visit our Discord server!
In the past two weeks we have been pretty busy:
We've started the pre-production phase, and we've attended several meetings. We've done some retrospective and talked about what works in the demo, and what doesn't work.
We attended First Playable, an important business event for game devs in Pisa (Italy) and we have had a great time with fellow developers and publishers.
We've done some minor fixes and balancing on the demo.
So Today's Menu is:
Main course - difficulty balance
After the last update on the Cream Camèl AI and the insertion of the updated Rattleshake the combat difficulty in the Desért was pushed a little too high. So, listening to feedback, we have decided to balance the difficulty by reducing the Cream Camèl health regen.
Side dish - Rattleshake minor fix
Rattleshake , at times, glitched and became invulnerable when stunned. This will not happen anymore.
If you want to try the new version
You will find it
And as we always says…
Thank god it's FRY-DAY
Files
gourmet-legacy-windows-x64-demo.zip
821 MB
Get Gourmet Legacy - A Family Business [Demo]