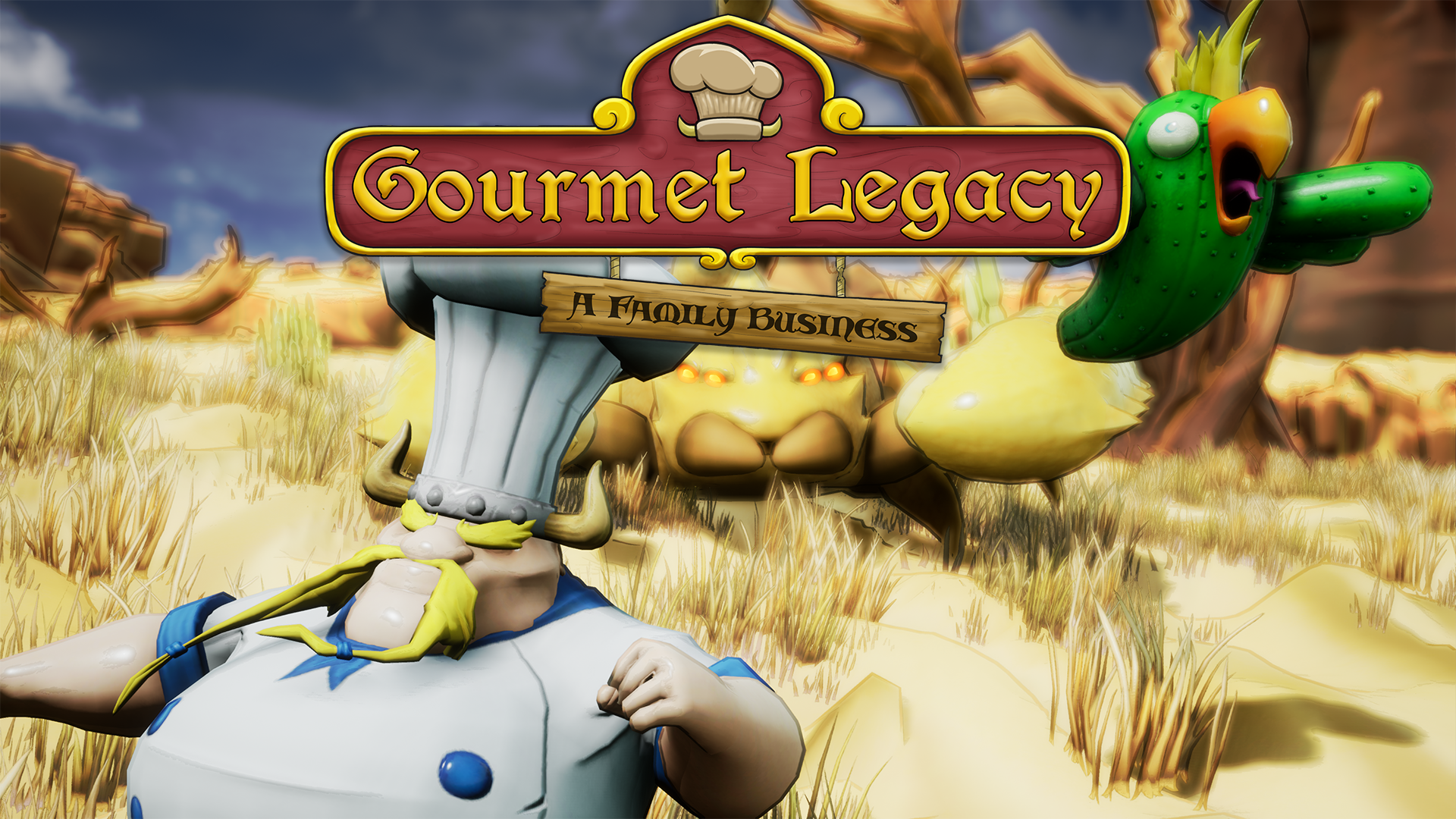 Gourmet Legacy - A Family Business [Demo]
Devlog #3 - Danger-Changer
---
Devlog #3 - Danger-Changer
Greetings Wonder Chefs from all over the world!
Here we go again: another FRY-DAY, another release of Gourmet Legacy Demo!
Today we have a new menu for you! And you are going to love it.
We've prepared some hot features during this hot summer days. Remember that you are more than welcome to visit our Discord server, tell us what you think about Gourmet Legacy and suggest more improvements.
Starter - Reinstated the "RattleShake"
We reinstated the Rattle-Shake and fully enabled it's fighting skills. New Attack Animations have been implemented along with new melee and ranged attacks, as well as a new and improved AI behavior. As of now, once in close range, it will flee underneath the sand to recover part of its health as a defense mechanism, before popping back up to attack you again.
Main course - Modified the Cream Camel's AI
Now fighting a Cream Camel is harder than ever: they organized themselves and now work as a herd. If you attack any of them, nearby Cream Camels will join the fight in defense of their brothers!
Side dish - Implemented health regeneration for all Ingredibeasts and Veggiemals
All Ingredibeats and Veggiemals now possess a health regen statistic that will grant them with a higher durability.
Dessert - Added biome randomization
Now when your Character dies, a new biome structure will be procedurally regenerated
If you want to try the new version
You will find it
And as we always says…
Thank god it's FRY-DAY
Files
gourmet-legacy-windows-x64-demo.zip
821 MB
Get Gourmet Legacy - A Family Business [Demo]