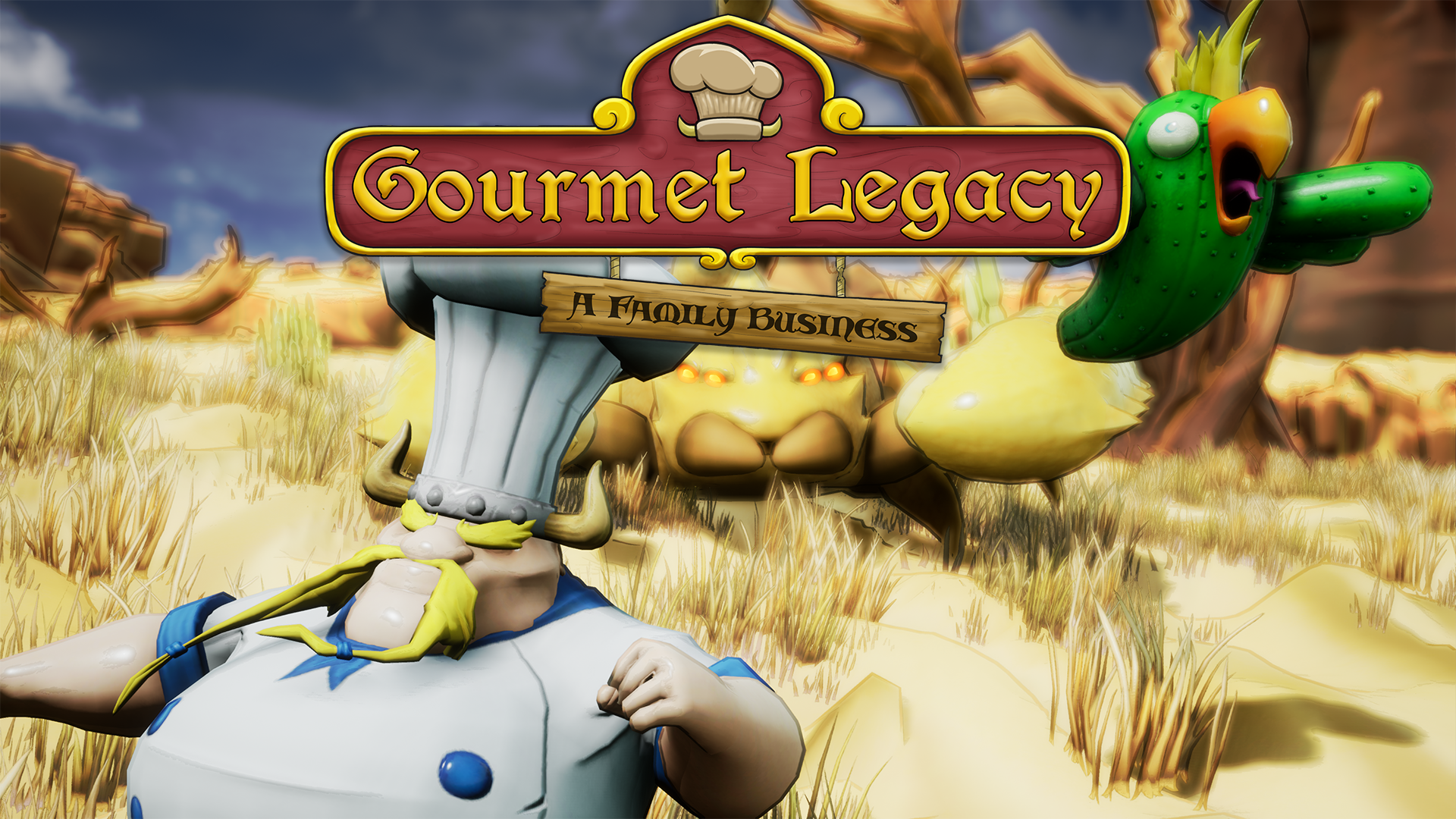 Gourmet Legacy - A Family Business [Demo]
Devlog #1 - Frozen in the Desért
---
Devlog #1 - Frozen in the Desért
Greetings Wonder chefs from all over the world!
We have great news for this weekend: thanks to your feedbacks we had the chance to fix some bugs and add some new features. Remember that you are more than welcome to visit our Discord Server and tell us what you think about Gourmet Legacy and suggest more improvements.
Having said that let's see in detail what we have changed:
Added support for PS4 controller via Wrapper
We know that some of you prefer to use the PS4 controller instead of the xbox controller.
So now you can use the DS4 controller with a XInput wrapper: go to the settings menu and select "Use DS4 Gamepad Icons". Now all the UI will show the DS4 buttons.
We've tested it with ds4windows and all worked fine and smoothly.
Fixed the freeze effect of the "Minty Breath" Ability
We had a bug were some of the Ingredibeasts were immune to freeze and were not slowed down.
Added freezing visual feedback
We needed to clarify when an enemy is frozen, so we added a "cool" material effect
And now when you're using the "Minty Breath" skill you will immediately be able to tell if an Ingredibeast is freezing!
Added poisoning visual feedback
Another effect that we want to improve is when either you or an Ingredibeast are poisoned. We decided to use a particle effect that shows a little green skull over your head (or the enemy's head).
Fixed the plating bug
We had a bug in the plating section of the restaurant: you were able to activate the minigame without having any ingredient in the queue. This led to a situation where the minigame stopped working and any ingredient sent to the plating queue was lost forever.
Changed font and fixed typos
For the sake of readability we have changed the font of our game and we have fixed some typos in the dialog and restaurant section of the game.
We specially thank our friend Frumpopotamus for her Twitch live episode!
If you want to try the new version
You will find it
And as we always says…
Thank god it's FRY-DAY
Files
gourmet-legacy-windows-x64-demo.zip
821 MB
Get Gourmet Legacy - A Family Business [Demo]